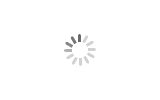 2.2kW TEFC Wood-woking Saw Motor
1. Large starting torque to ensure smooth starting and operation of the machine;
2. Fast heat dissipation and low temperature rise;
3. Low noise and vibration;
4. Unique and compact structure.
2.2kW TEFC Wood-woking Saw Motor
1. Power supply range: 1 ~ 100-120v, 220-240V, 3 ~ 380-415v, 50 / 60Hz, working system: S1, S2, S3, S6, etc;
2. The applicable altitude is no more than 1000m, and the ambient temperature is - 15 ~ 40 ℃;
3. Cooling mode ic411, protection grade IP54 / 55;
4. Class F insulation, high heat-resistant temperature, strong impact resistance and long insulation life;
5. Standardized design, high-quality raw materials, advanced processing technology, stable performance, safety and reliability.